Today, I was asked to write a blog post. Now, I asked the requestor to give me a topic, and her ever-helpful response was, "I dunno; you are the one with a PhD." Well, thanks for that help! ;) So, I will write two blog posts, in a flurry of posting!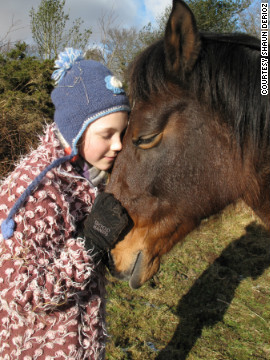 First, an update:
Equine therapy session formally began on June 1, and it has been a wonderful thing to be a part of. Violet was added to the herd mid-June, and has been a wonderful addition. It is amazing what can happen with horses present. Often, my clients miss the grin I get on my face when they turn to see what one of the horses has just done that is perfectly timed. It is phenomenal to watch the horses work their magic, and I feel very honored to be a part of these sessions. Sometimes, it's a client learning a new skill with the help of an equine partner; other times, it is the horse and client standing forehead to forehead in silence. Throwing rocks has also become a favorite pastime, and fortunately, my corral has no shortage of rocks. There's just something to standing in nature, next to these beautiful animals, that is amazing; I love it.
In the downtown office, Angela Hicks is hard at work building up her practice, taking on a number of eating disorder clients. I am so thankful to have her on board to help decrease wait times for clients seeking treatment. It is so hard to tell someone with an eating disorder that they have to wait on a wait list, so it feels very good to be able to get people in quickly. And, it's fun to have a partner in crime!
So, that's the update. Now on to a post about a specific topic, in spite of receiving NO HELP from the person requesting a post!!! ;)